When Samsung launched the S21 series this year, it also launched a new noise-canceling earbuds, the Galaxy Buds Pro. After using these earbuds for nearly two weeks, I have come to the conclusion that they are the biggest surprise from Samsung in the first half of 2021. If you want to know my verdict, then I can tell you this right now — the Galaxy Buds Pro is one of the best all-round noise-canceling TWS earbuds you can buy in the Android market! 
Before I expand on why the Galaxy Buds Pro is so good, let's first talk about some of its shortcomings.
Galaxy Buds Pro Review: Drawbacks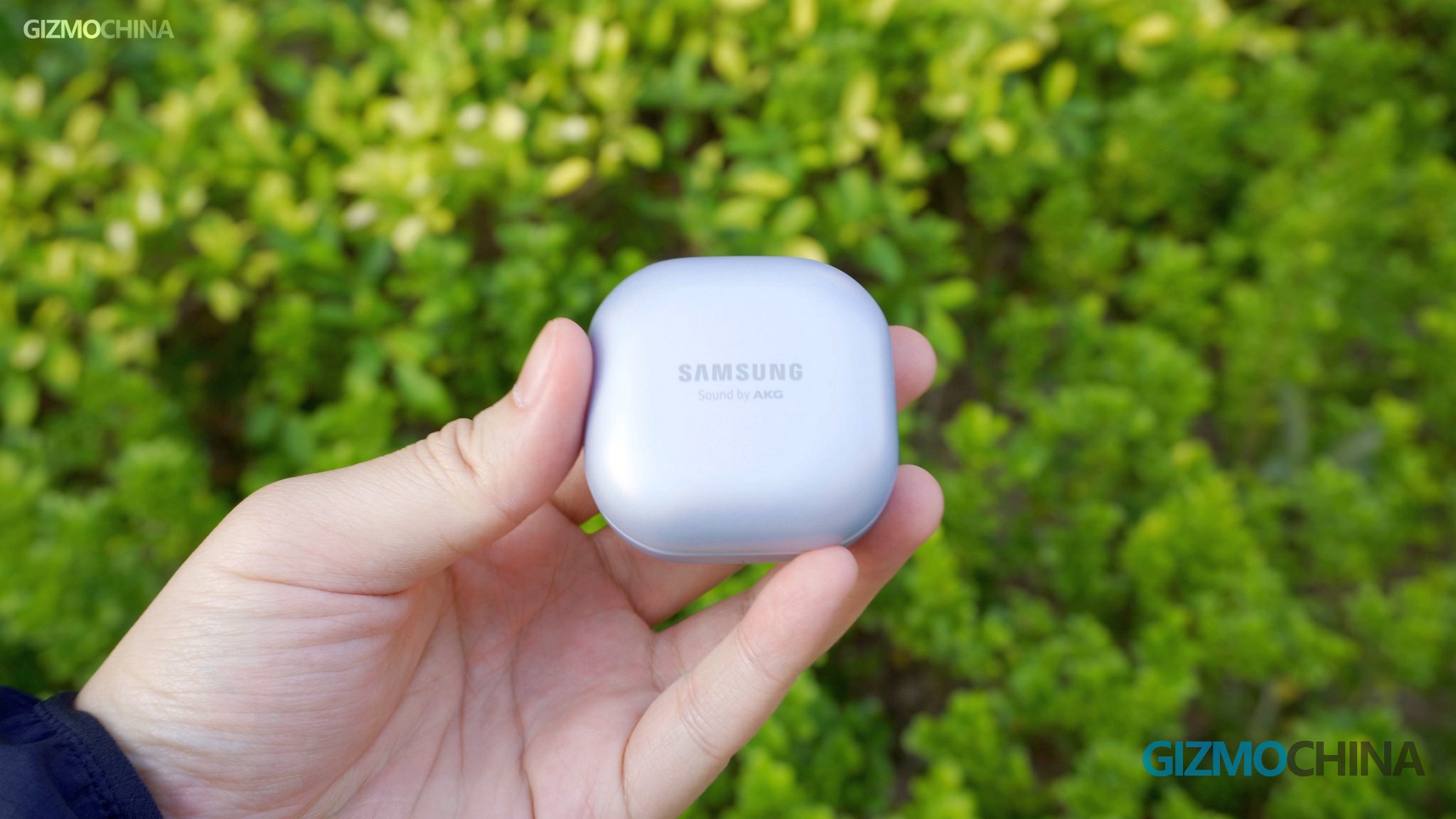 The first thing I'd like to point out is that the lid of the earbuds' case is quite loose and you can shake it with your hand. It doesn't seem sturdy enough. This shouldn't be the case for earbuds in its price range.
Secondly, if you want to buy a TWS for gaming and you are not a Samsung phone user, it's not recommended to buy it. Because it has quite a bit of a sound delay. But apart from these two issues, the new Samsung earbuds have practically no other disadvantages.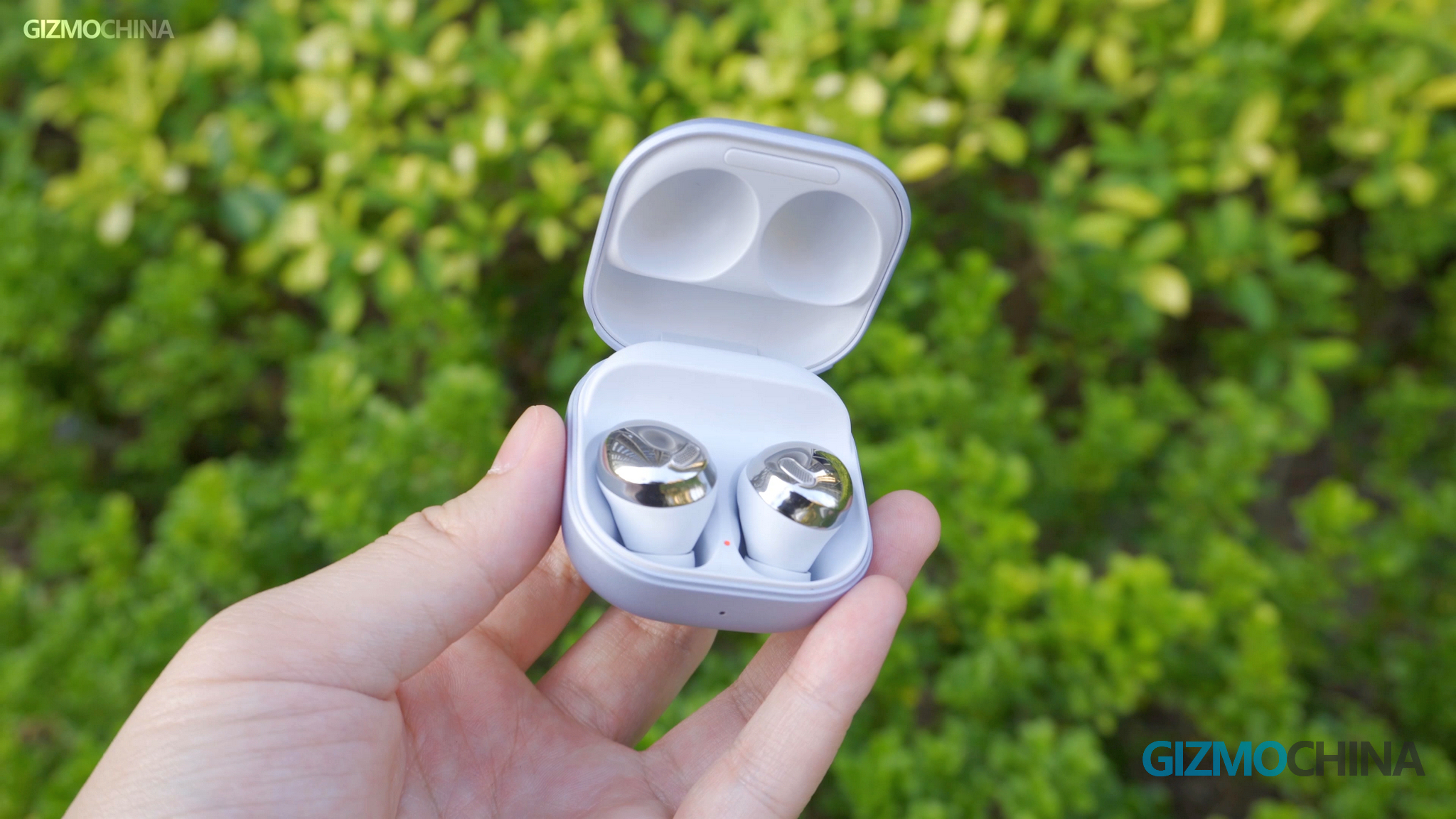 Yes, the Galaxy Buds pro is such a well-balanced TWS that it's hard for me to pick out its flaws.
So Let's start with its design and the fit.
Galaxy Buds Pro Review: Design & Fit
I don't have to remind you how similar most earbuds from Android phone manufacturers are these days. So the Samsung Galaxy Buds Pro wins in the appearance department over a bunch of Airpods Pro imitators.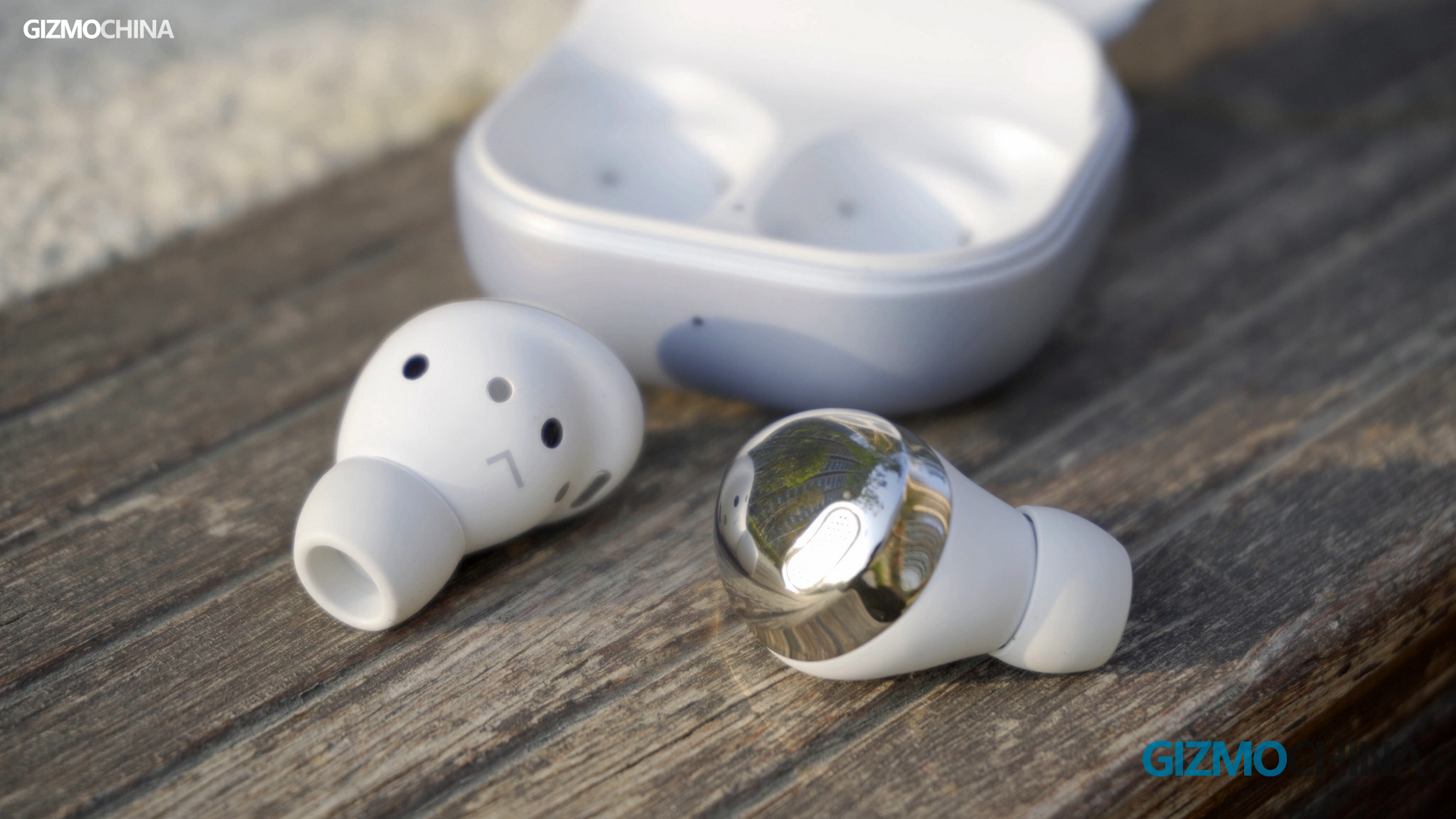 The case is also very compact and very handy to tuck in your pocket. We got the Buds Pro in silver, and the metallic colour finish feels very nice. It's understated with a bit of flair. The wearing style is the same as other Galaxy Buds. You have to insert the buds into the ear and then rotate it to fit securely. Stability and comfort are also great, and they don't fall out as easily as some earbuds, say the Xiaomi Air 2 Pro for example. All in all, you don't need to worry about Samsung's efforts in terms of design and wearing comfort.
Galaxy Buds Pro Review: Noise Canceling Performance & Sound Quality
The noise-canceling performance of the Galaxy buds pro is even better. It has one of the strongest noise cancellation experiences of any earbuds we've tested. It is similar to Huawei's Freebuds Pro. But unlike Huawei's earbuds, it doesn't automatically adjust the noise cancellation level. However, the Galaxy Buds Pro has a lower ear pressure than the Freebuds Pro. So it's not uncomfortable even if the noise cancellation is set to the strongest setting.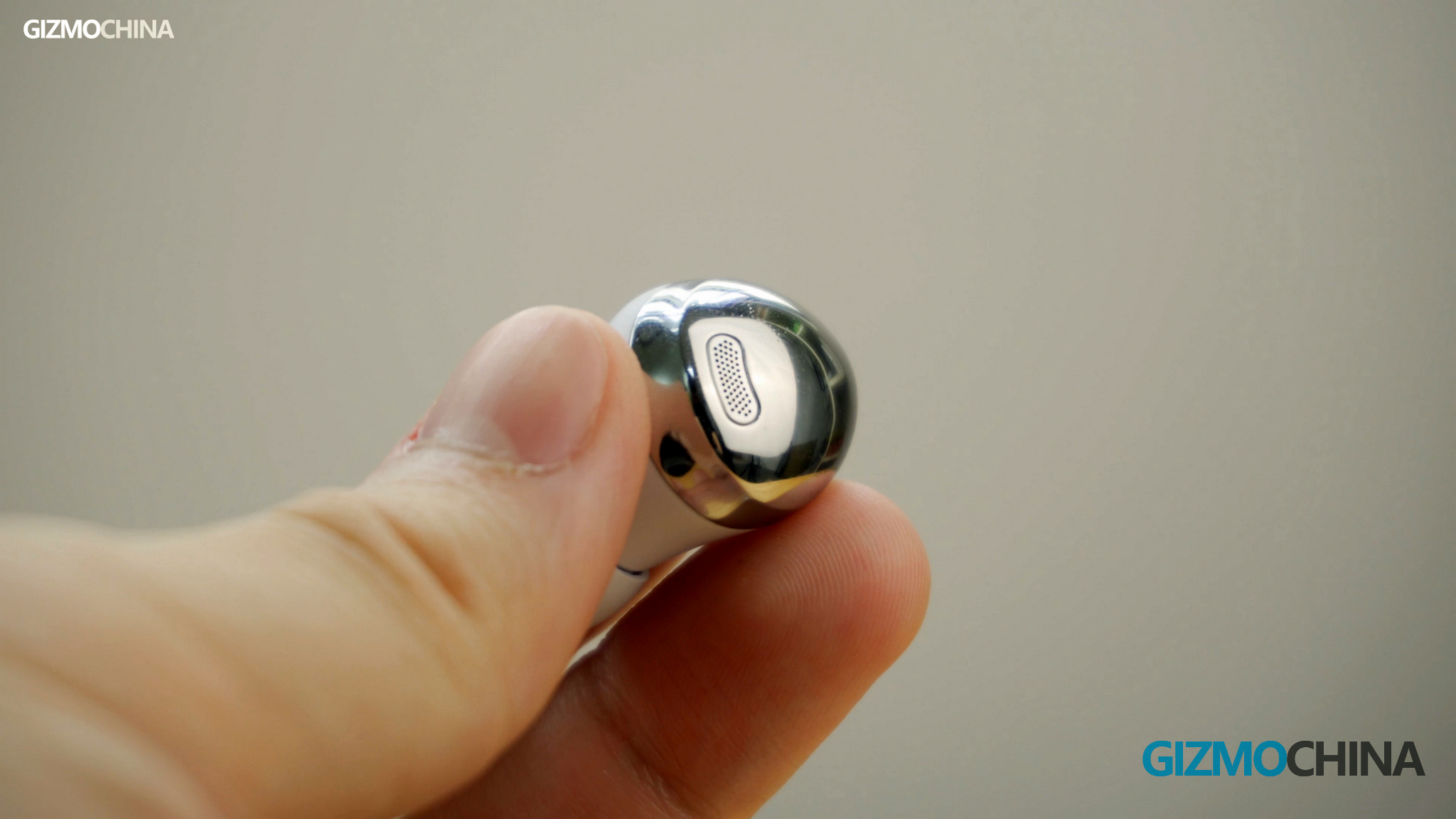 And it has a special feature. It automatically detects when you are speaking and switches to the ambient mode and lowers the volume. This allows you to talk to a person without having to take off your headphones. However, this function is not triggered when the other person is speaking. So if the other person speaks to you first, the first few words will often be inaudible. Other than that, it works fine. It also works on non-Samsung phones. The probability of it being triggered by mistake is also very low. So it's a feature that can be always turned on when you are wearing the buds.
Although the Galaxy buds Pro's Bluetooth audio decoding is AAC-only, with AKG tuning and its own experience, the Galaxy Buds Pro's sound quality is very good. It's in the top tier segment of the TWS market. There is no need to worry about latency either. Video platforms will synchronize audio and video through algorithms, while games can reduce latency by enabling game mode. With gaming mode on, the experience is almost identical to that of the AirPods Pro, with almost negligible latency. But as I said at the beginning, there is no game mode for non-Samsung phones. So the latency is high enough to affect your gaming experience.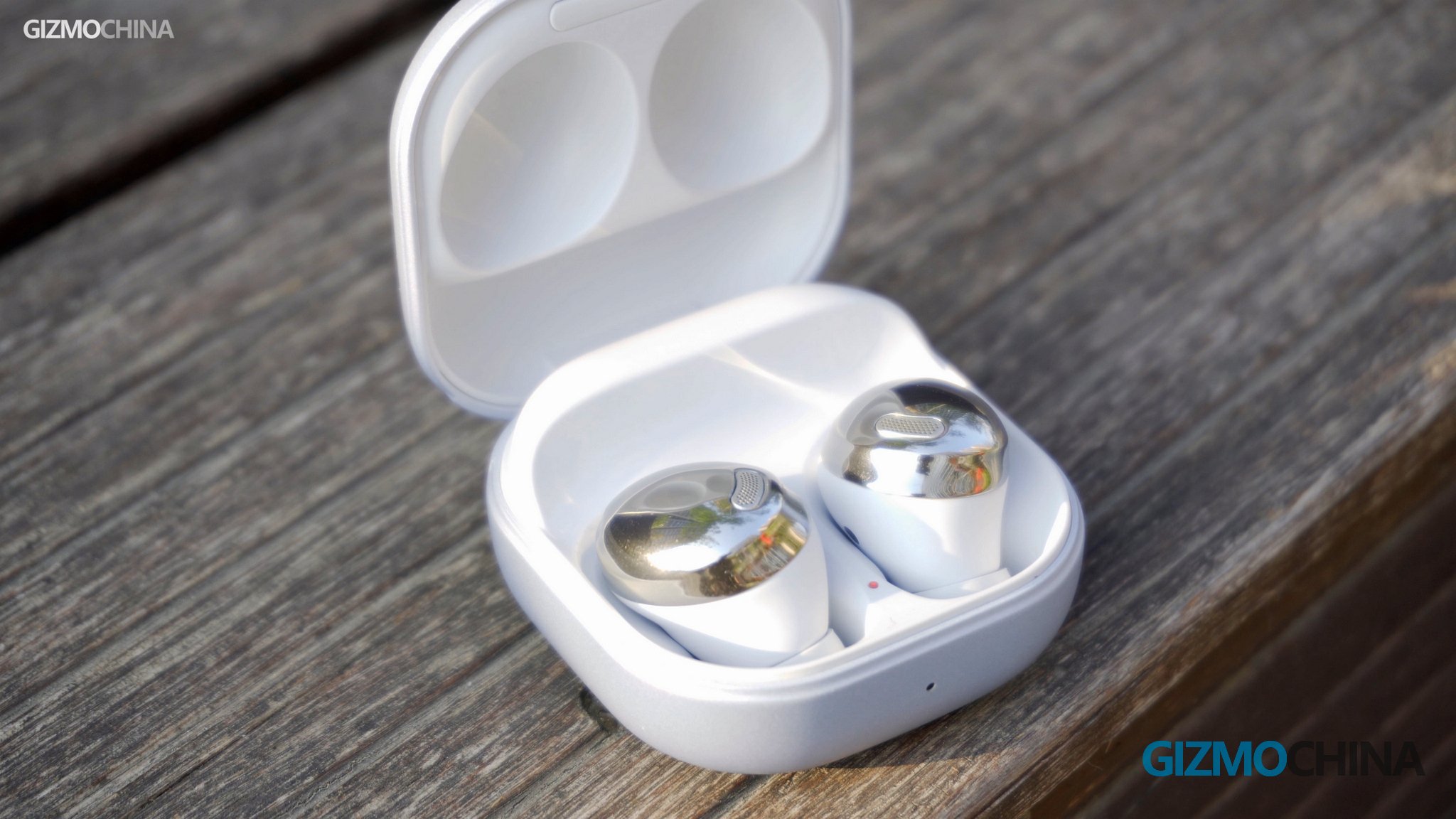 360 audio is also an interesting feature. It's similar to the Airpods pro with spatial audio. It adds a sense of immersion while watching movies. But the actual experience effect is not so obvious. You need to be very attentive to notice the difference. Of course, this is a feature exclusive to Samsung phone users.
What surprised me most wasn't the features that Samsung advertised at launch. Rather, it was the ease of switching between multiple devices. Many TWS can only be matched one-to-one. If you want to switch device audio, you need to re-connect, which is a pain. The Samsung Galaxy buds pro only requires you to click on a device that has been successfully matched before and the audio will switch to that device. And there is no limit as to the brand model or the number of devices. It doesn't matter if you have a Xiaomi phone or a HUAWEI phone, or a PC with windows, you can switch with one click. If you have a multi-device scenario, you'll know how great this switching experience is. This is the main reason why I liked the Galaxy Buds Pro so much.
Galaxy Buds Pro Review: Battery Life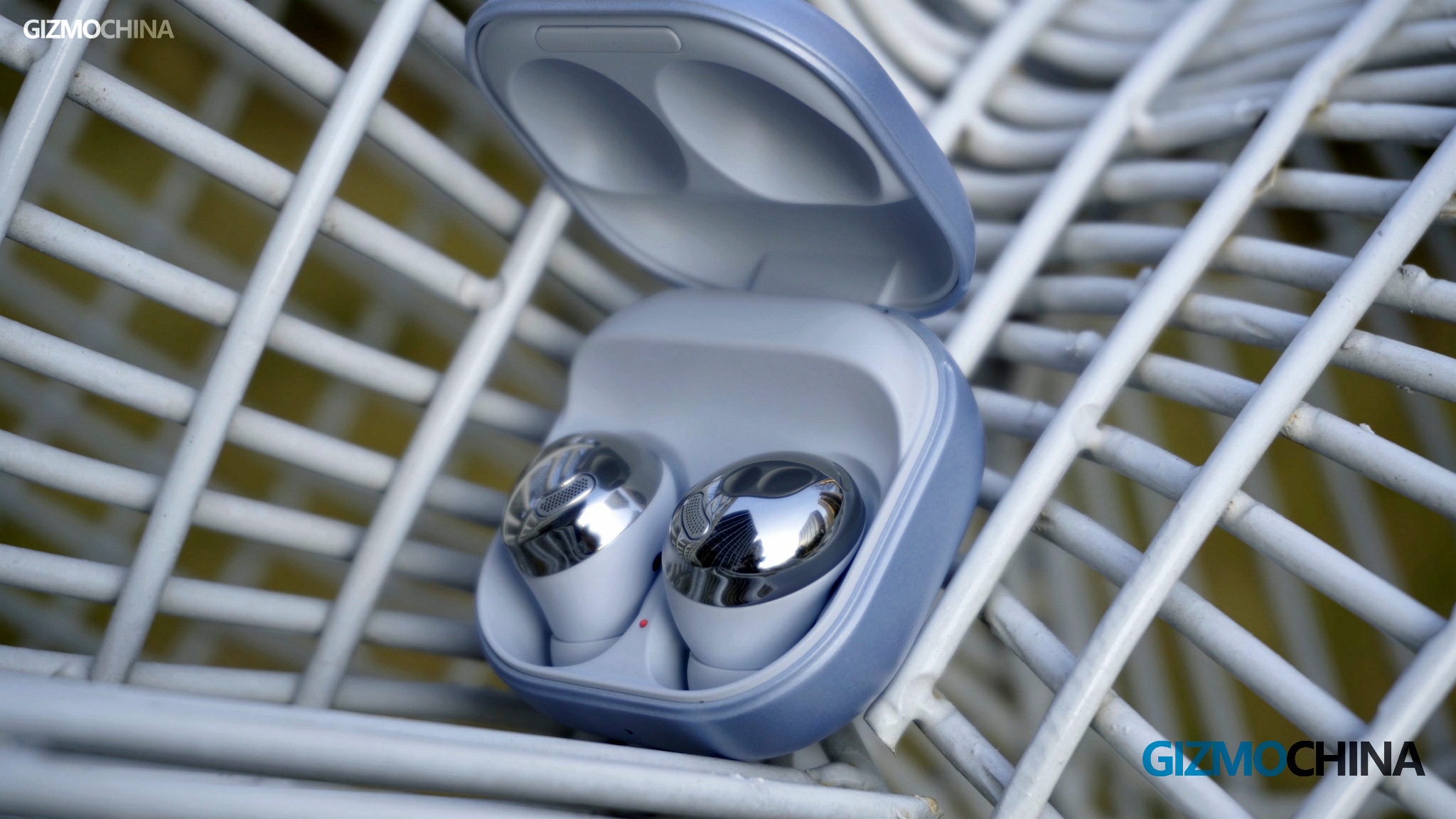 While the Galaxy buds pro may not be the strongest in every category, it performs well enough in every single one of them. And personally, for me, this makes the Galaxy Buds Pro, the best TWS in the Android camp.
Do you think there is a better noise-canceling TWS headset than this? Share your thoughts with us in the comments section. We'll try to buy it and review it for you.